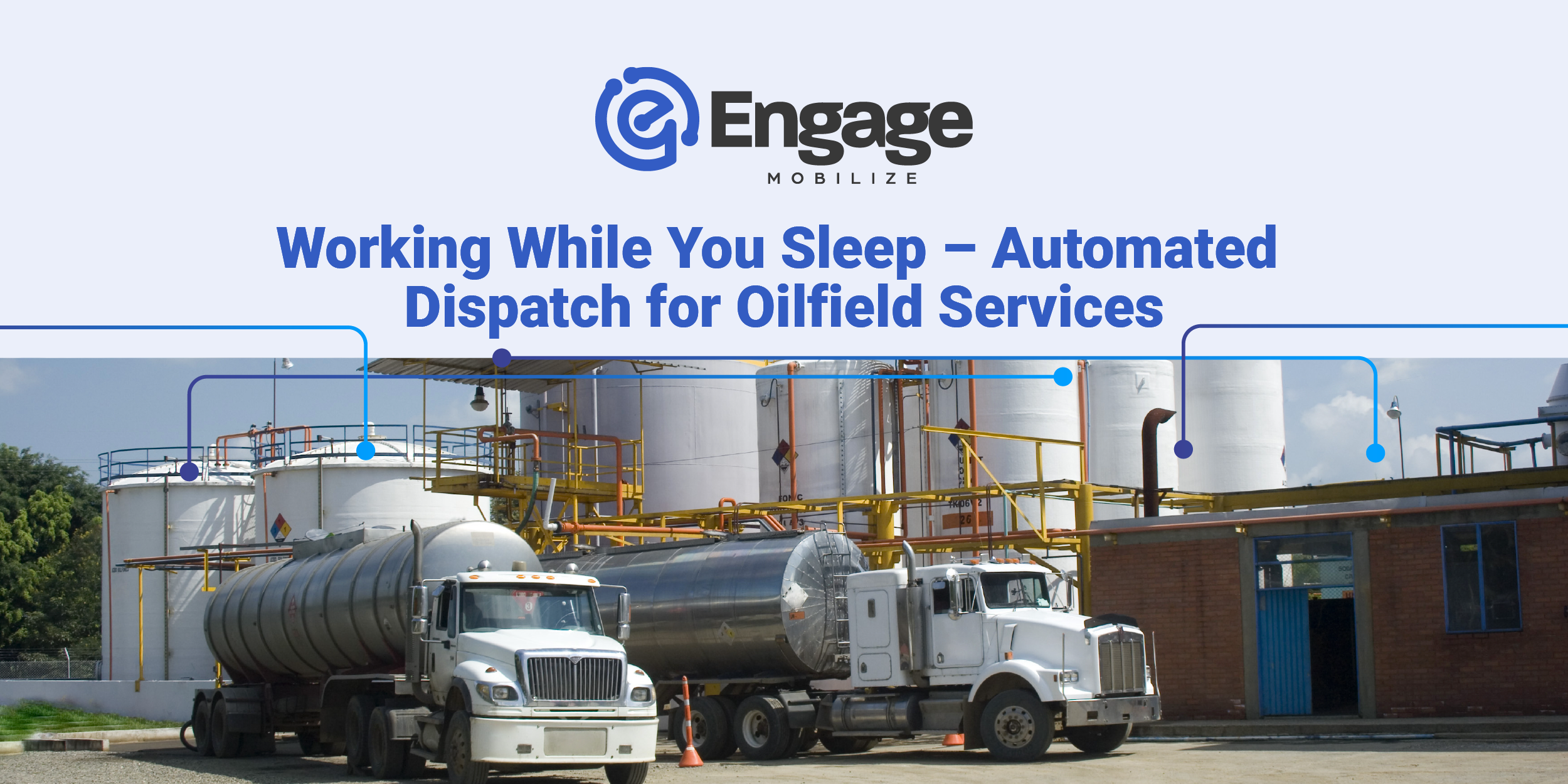 Oil & Gas operators and their oilfield service providers are constantly looking for new ways to improve operational efficiency and productivity. Our business is cyclical, and now that investors are seeking returns of capital instead of just a return on capital, cost control is a strategic priority for the entire Oil & Gas value chain.
Leading Oil & Gas operators have adopted technology in all areas to drive efficiencies, although some areas of the business lag behind others. E&P companies quickly adopt new drilling and completion technologies to unlock the value of shale resource plays. As they have pivoted from resource development to focus on operating wells in production, efficiency in production operations and decreasing Lease Operating Expense (LOE) have come back into focus.
Routine Tasks Represent Low-Hanging Fruit
Automating routine tasks and processes is low-hanging fruit when identifying ways to improve operational efficiency. For example, checking produced water levels at a well site is a critical but routine task. This is done by a pumper to identify when they need to call in a water hauling load before the tank reaches capacity.
Managing tank capacity takes continual vigilance and failures result in potentially catastrophic operational issues. Spills can result in expensive downtime, site reclamation, and even fines. Automating the routine process of calling in a water load to transport the produced water from the well site to a disposal facility is a workflow ripe for automation. Alternatively, water loads called in too soon or with inaccurate data result in inefficient short hauls, contributing to increased LOE. Either scenario is bad and can be avoided with predictive scheduling.
Water Hauling Automation
Engage Mobilize saw the potential for applying advanced technology and automated solutions to water (and crude) hauling logistics early on. In collaboration with our E&P customers, we developed an integration between the Engage Mobilize E-Ticketing electronic field ticketing solution and operator SCADA systems. This connection enables E-Ticketing to automatically dispatch haulers to specific well sites precisely when a load is ready without requiring human monitoring and call outs. This accuracy mitigates risk, reduces short hauls and miles driven, while also helping to decrease LOE.

Automated Dispatch by Engage Mobilize
Although the technology is sophisticated, the process of automated dispatch is simple as 1, 2, 3, 4. Here is an example of how it works with production water disposal.
Water tank volume data from SCADA systems is communicated directly to Engage E-ticketing. If SCADA data doesn't exist, Engage Mobilize can use historical data, average time to site and flow rates.
­
The Engage Mobilize E-Ticketing solution uses a proprietary algorithm, based on production data, tank and battery design, to predict when a water load is ready for pick up.
­
Once a water tank nears the preset capacity threshold, a water transport order is automatically generated and sent to the water transport OFS company for review and assignment.



Once the OFS company accepts and assigns a job, it is automatically loaded onto the assigned driver's mobile app for pick up and disposal.



Everyone Needs Validation
An electronic field ticketing software solution is only as good as the data it uses and generates. Engage Mobilize E-Ticketing approaches this requirement with sophisticated, real-time data validation.
We compare field ticket volumes input into electronic field tickets on the mobile app by the driver against authoritative data sources, including tank strapping tables and more. If the input volumes are inconsistent with the tables, E-Ticketing will inform the driver and prompt him to review the ticket for accuracy before it is submitted to accounting. By automatically flagging tickets for manual review, Engage Mobilize enables automation as well as minimizing errors. The result is improved customer satisfaction and more efficient operations.
E-Ticketing performs additional data validation, including timestamps, GPS-enabled location tracking and more. Automatic data validation streamlines the entire ticket-to-invoice workflow.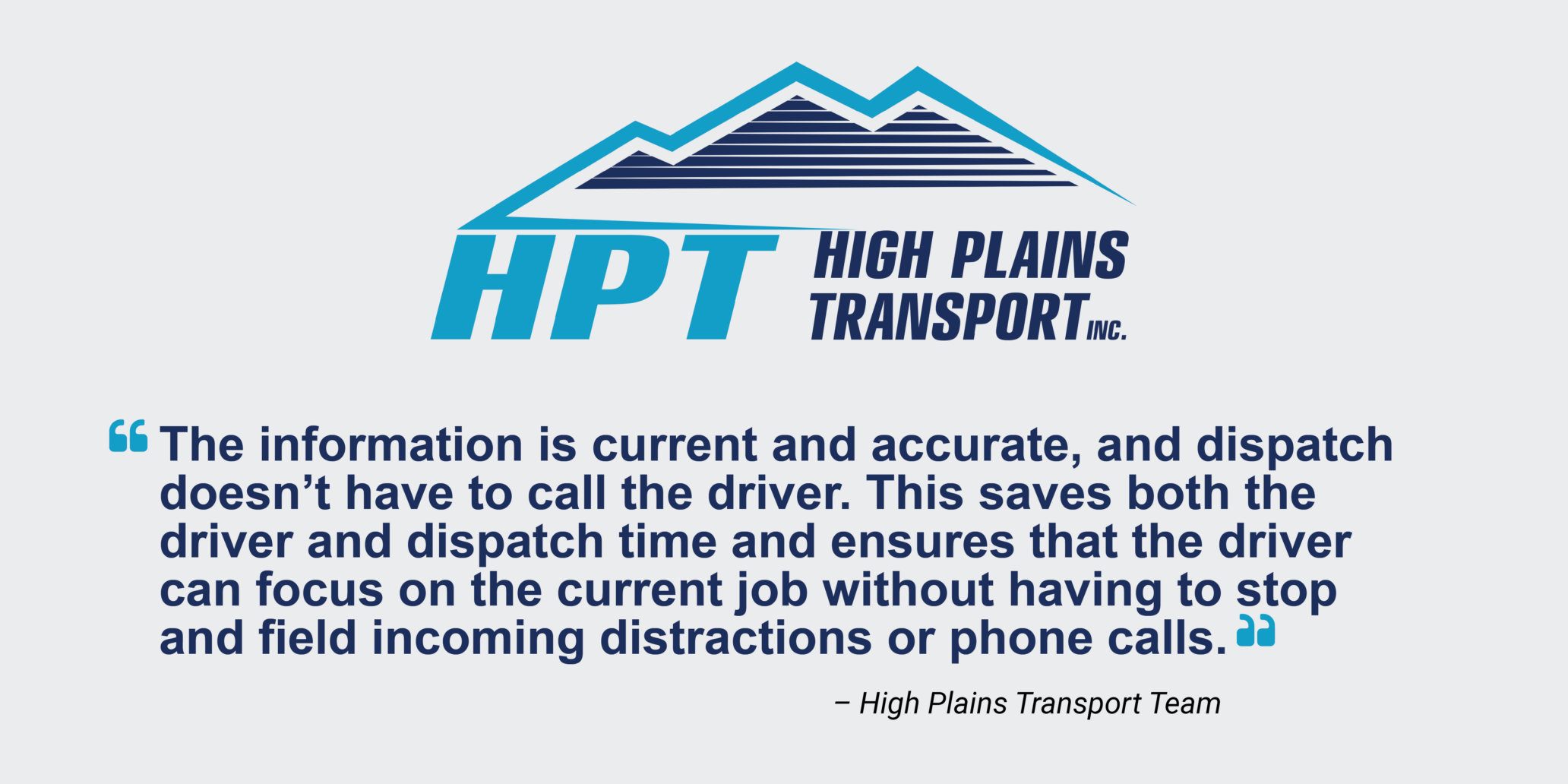 5 Key Benefits of Automated Dispatch
Automated dispatch and predictive scheduling allow you to work around the clock without requiring 24/7 staffing. E-Ticketing reliability ensures you rest comfortably, knowing that produced water loads will be dispatched precisely when needed.
Benefits of E-Ticketing and automated dispatch include:
Elimination of paper field tickets with a reliable and proven oilfield services software solution
­

Increased productivity in the field from reducing the need to manually view water levels to determine when to call in an order
­

Mitigated risk of water tank overflows or spills because someone forgot to call in an order (e.g., due to illness or being pulled to a more urgent job)
­


Reduced ticket errors

from data validation, resulting in faster approvals, fewer disputes and less time spent fixing problems or finding lost tickets
­

Minimized operating expenses from reducing the number of inefficient short hauls
Not Just for Water
The benefits of automated dispatch and predictive scheduling are ideal for water hauling, but also have numerous other applications in the oilfield. Crude hauling, maintenance tasks, inventory management and chemical applications are examples of oilfield services that can leverage the automation capabilities offered by Engage Mobilize E-Ticketing.
Contact us at (720) 575-6695 or at Sales@engage-m.com to learn more about how Automated Dispatch and Predictive Scheduling can help you dramatically boost operational efficiency and productivity.

Are you ready to learn more?
We're ready to talk to you about the specific cost savings, workflow efficiencies and data insights that come from taking your field operations digital.