Workflow management solution that addresses the needs of all government levels –

from local to federal.
Our cutting-edge tracking and workflow management solution streamlines workflows by integrating agencies, suppliers, field workers, and service providers through a single digital platform, covering the entire order-to-payment process.
Government Solutions
for streamlining dispatching & fueling processes.
Eliminating manual dispatch and documentation procedures for aircraft refueling operations can be extremely efficient and positively impact mission readiness.
Engage Mobilize has created a version of our E-Ticketing platform specifically designed for the Air Force. This platform enables personnel to electronically dispatch, track, manage, and allocate fuel orders with military-level safety.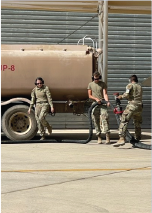 Streamline Operations on a Single Digital Platform

Customizable E-forms
Centralizing all your forms and information reduces the administrative burden, streamlines audits and ensures that operators are being provided the correct documentation for all services.
Customizable E-forms

Real-Time Tracking
Our software uses mobile GPS to track field work, while geofencing timestamps entries/exits at sites, warehouses and important locations, offering data for compliance, audits, safety and operations.
Real-Time Tracking

Data Analytics & Reporting
Access to information is critical to the success of any business. By leveraging robust modeling tools, we create real-time data analytics that empower your people to make better business decisions and scale with confidence.
Data Analytics & Reporting

Field Friendly Mobile App
Our software provides real-time field operation visibility with geofencing and GPS. The mobile app works offline, enabling remote job completion and syncing job information to cloud services upon reconnection.
Field Friendly Mobile App

Automated Re-order
Engage Mobilize's inventory management and tracking tools give you real-time visibility into inventory levels and can help you automate the reordering process, allowing for more accurate accounting, reporting and inventory management.
Automated Re-order

Compliance & Audit
Streamline reporting and compliance by capturing data, mitigating legal consequences and leveraging geolocation approach to work with regulatory bodies.
Compliance & Audit
Intelligent Field Operations Software Features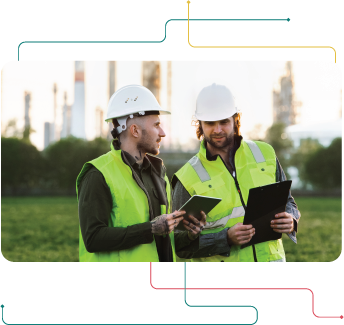 E-Signatures
Approve tickets and BOLs in real-time with E-signatures directly on your device or tablet. This eliminates the pain of chasing down signatures and substantially speeds up the ticket and approval process for invoicing.
Intelligent Field Operations Software Features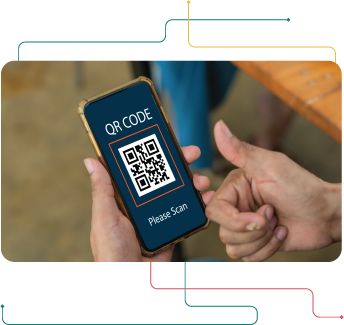 QR Code Generator
Our platform's built-in QR code generator manages inventory volumes, locations and algorithmic reorder points. QR-Codes also allow users to identify specific locations, equipment and reference historical location data with ease.
Intelligent Field Operations Software Features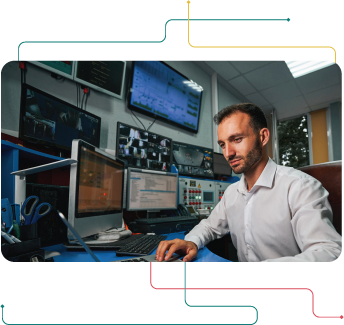 Batch Processing
Approving each ticket individually wastes time and money. Our batch processing system allows you to audit and approve groups of tickets customized to your business parameters.
Intelligent Field Operations Software Features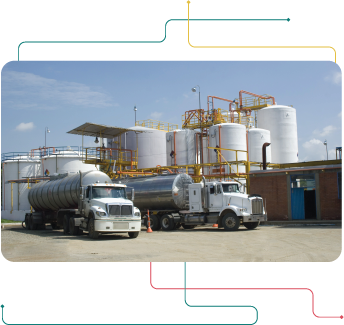 E-BOL
Creating BOLs directly through our platform will identify material quantities at field locations and eliminate extra work. Predictable product depletion schedules will streamline your field ticketing process, track reorder points, increase your workflow efficiency and maximize product optimization.
Intelligent Field Operations Software Features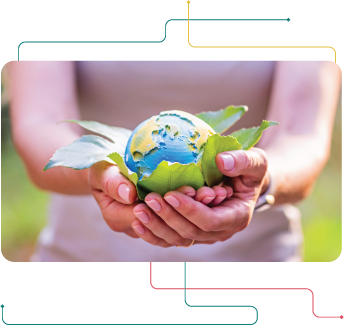 SOC Compliant
Engage Mobilize is SOC 2 Type I compliant in the categories of security, processing integrity, availability and confidentiality. These are an agreed-upon procedure of standards set forth by the American Institute of Certified Public Accountants and are designed to measure how well a service organization conducts and regulates data.
Intelligent Field Operations Software Features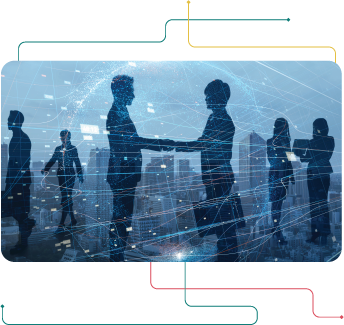 Security
Your data security is paramount. Engage Mobilize partners with Amazon Web Services cloud-based replica databases to keep proprietary data secured.
Achieve Your ESG Goals
The Engage Mobilize platform can help you meet your Environmental, Social and Governance objectives.
Learn more about how we can help you reduce the environmental impact of operations in the communities where we all live and work, and generate the data needed to analyze improvements and evidence compliance.