Break Down Data Silos
Eliminate data silos and share information to all relevant functions, automatically.

Collaborate Across the Enterprise
Real-time inventory and location data of equipment helps you avoid ordering too soon, tying up limited cash resources.

Achieve Efficiencies
Integrating Engage Mobilize with your ERP and other systems eliminates manual re-keying and data transfer tasks.
Integrate
Engage Mobilize software with your existing systems.
Integrate your existing financial, accounting and operations software with Engage Mobilize to unleash your data from any system to deliver a more seamless, automated solution.
In the past, critical data sets have been siloed and companies have lacked the ability to combine information in a way that provides actionable intelligence across business segments. Companies frequently turn to outdated, inflexible and underperforming on-prem systems.
The Engage Mobilize Integration Solution is designed to make your life easier by connecting seamlessly with your system and allowing automation of manual processes.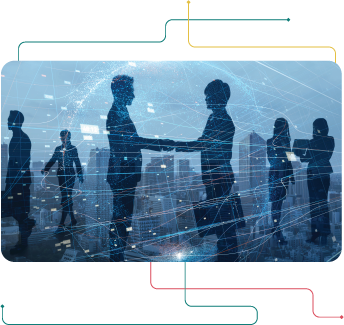 Explore common
Integrations
Engage Mobilize provides its own internal team to take care of any technical integrations, as well as partnering with leading integration providers such as NextGen and Unit 3 Tech for a streamlined experience.
We Understand the Challenges Companies Face
Increase Accountability
Near real-time visibility into service crew locations, times and job statuses.
Gain Real-time Financial Transparency
Accurate accruals and up-to-the-minute expense tracking.
Ensure Data Accuracy
Automated ticket validation and workflows from dispatch to payment.
Intelligent Field Operations Software Suite
Engage Mobilize software helps reduce costs, increase productivity, mitigate risk and gain financial control.
"Digitizing the field transaction is way more impactful than just 'eliminating paper.' Digital ticketing consistently delivers simplicity and visibility."
Jason Churchill
CEO - PetroLegacy Energy
"Most of our produced water jobs are routine. Before Engage Mobilize, we would get water levels from pumpers a few times a day or week, depending on the age of the well. There was a lot of paper and texting, but it is hard to transfer texts to billing. For the operators using Engage Mobilize, the mobile app automatically fills out routine lease data into the electronic tickets and the drivers just enter the volumes. Tickets are automatically uploaded to accounting, so no more paper tickets or having to text or email a photo of a paper ticket to the office."
Brandon Ice
Dispatcher - High Plains Transport
"We are seeing reduced hours per ticket by continuously (in real time) monitoring our vendor routes which helps us maintain cost at or below budget in this inflated market"
John Doe
Water Dispatch Forman
Whether you're ready for digital transformation or just looking for answers, we're here to help.

Ready to learn more? Contact our Sales Team.
Call (720) 575-6695 or email Sales@engage-m.com