Get Paid Faster with QuickPay
Streamline your finances with quick and integrated invoicing solutions. Get paid quickly for approved field tickets – with Engage Mobilize's QuickPay, you can receive automated payments in as little as 24 hours.

Eliminate Paper Tickets
Simplify your process and increase productivity by replacing messy paper tickets and phone calls with oilfield-specific digital ticketing and mobile tools.

Streamline Financials with E-Invoicing
Gain financial control with fast, integrated invoicing generated directly from validated tickets.

Eliminate Manual Data Entry into Accounting Systems
Load field ticket data directly into QuickBooks or other accounting software and eliminate manual re-keying of ticket data for invoicing.
OFS Solutions
was built by Oil & Gas people for the Oil & Gas industry.
Engage Mobilize OFS provides operational effectiveness to service providers by removing the need for paper based field tickets and simplifying field service workflows.
Our solution allows oilfield service companies to expedite payments, increase productivity and deliver enhanced customer service, while also saving time.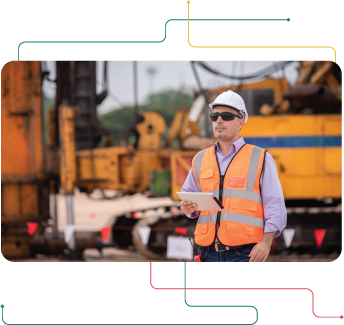 Operations Management Tool for

Service Providers

Customizable E-forms
Centralizing all your forms and information reduces the administrative burden, streamlines audits and ensures that operators are being provided the correct documentation for all services.
Customizable E-forms

Real-Time Tracking
Our software uses mobile GPS to track field work, while geofencing timestamps entries/exits at sites, warehouses and important locations, offering data for compliance, audits, safety and operations.
Real-Time Tracking

Data Analytics & Reporting
Access to information is critical to the success of any business. By leveraging robust modeling tools, we create real-time data analytics that empower your people to make better business decisions and scale with confidence.
Data Analytics & Reporting

Field Friendly Mobile App
Our software provides real-time field operation visibility with geofencing and GPS. The mobile app works offline, enabling remote job completion and syncing job information to cloud services upon reconnection.
Field Friendly Mobile App

Automated Re-order
Engage Mobilize's inventory management and tracking tools give you real-time visibility into inventory levels and can help you automate the reordering process, allowing for more accurate accounting, reporting and inventory management.
Automated Re-order

Compliance & Audit
Streamline reporting and compliance by capturing data, mitigating legal consequences and leveraging geolocation approach to work with regulatory bodies.
Compliance & Audit
Streamline field services with
OFS Solutions
Which
OFS Solution
is right for you?

OFS Base
Leverage Intelligent Field Operations Software to accept and dispatch orders and manage invoicing. Available at no charge to OFS companies working with operators using Engage Mobilize.
OFS Base

OFS Max
Maximize the advantages of Engage Mobilize and eliminate paper field tickets across your entire business. Leverage QuickPay automated early payment, create E-forms, customize tickets and invoices and streamline your entire workflow with digital approvals.
OFS Max
OFS Plus
Take advantage of additional efficiency and automation tools from Engage Mobilize. Eliminate data entry into QuickBooks or other accounting software, customize ticketing details, automate ticket rejection and approval, access reporting tools and more.
OFS Plus
Intelligent Field Operations Software Features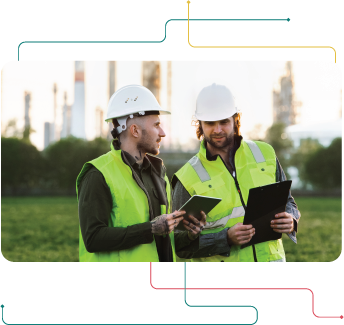 E-Signatures
Approve tickets and BOLs in real-time with E-signatures directly on your device or tablet. This eliminates the pain of chasing down signatures and substantially speeds up the ticket and approval process for invoicing.
Intelligent Field Operations Software Features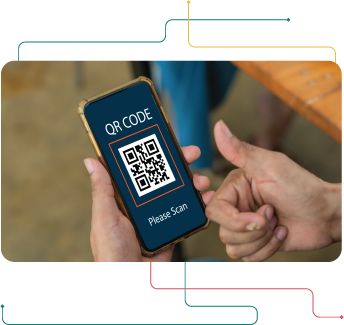 QR Code Generator
Our platform's built-in QR code generator manages inventory volumes, locations and algorithmic reorder points. QR-Codes also allow users to identify specific locations, equipment and reference historical location data with ease.
Intelligent Field Operations Software Features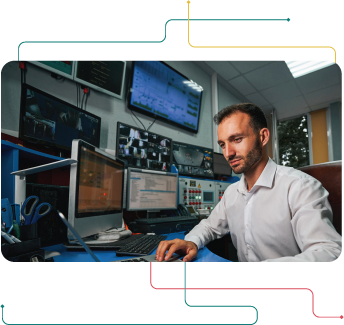 Batch Processing
Approving each ticket individually wastes time and money. Our batch processing system allows you to audit and approve groups of tickets customized to your business parameters.
Intelligent Field Operations Software Features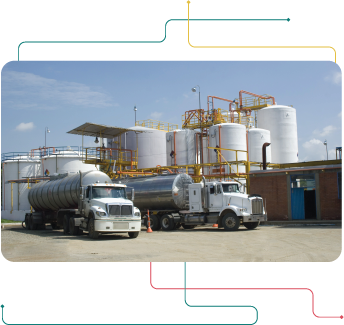 E-BOL
Creating BOLs directly through our platform will identify material quantities at field locations and eliminate extra work. Predictable product depletion schedules will streamline your field ticketing process, track reorder points, increase your workflow efficiency and maximize product optimization.
Intelligent Field Operations Software Features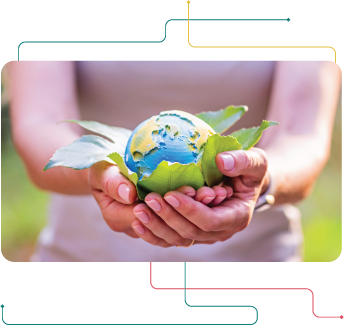 SOC Compliant
Engage Mobilize is SOC 2 Type I compliant in the categories of security, processing integrity, availability and confidentiality. These are an agreed-upon procedure of standards set forth by the American Institute of Certified Public Accountants and are designed to measure how well a service organization conducts and regulates data.
Intelligent Field Operations Software Features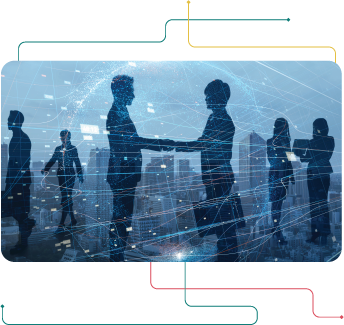 Security
Your data security is paramount. Engage Mobilize partners with Amazon Web Services cloud-based replica databases to keep proprietary data secured.

What Our Clients Say
Don't just take our word for it, check out what businesses utilizing Engage Mobilize have to say about the product!
"Engage Mobilize OFS changed my job. Now I spend more time managing, optimizing, and thinking about how to do things better. That leads to faster troubleshooting. Drivers feel better about their jobs, too; it gives them more responsibility."
"The information is current and accurate, and dispatch doesn't have to call the driver. This saves both the driver and dispatch time and ensures that the driver can focus on the current job without having to stop and field incoming distractions or phone calls."
"Engage Mobilize helps communicate with the customer without having to talk or email. Easy to use and efficient for our application.The software works great for our service to our customers. The people are easy to work with. Gerilyn is an excellent Representative and is always available if I have questions or need help. My experience has been nothing but Positive."
Achieve Your ESG Goals
The Engage Mobilize platform can help you meet your Environmental, Social and Governance objectives.
Learn more about how we can help you reduce the environmental impact of operations in the communities where we all live and work, and generate the data needed to analyze improvements and evidence compliance.