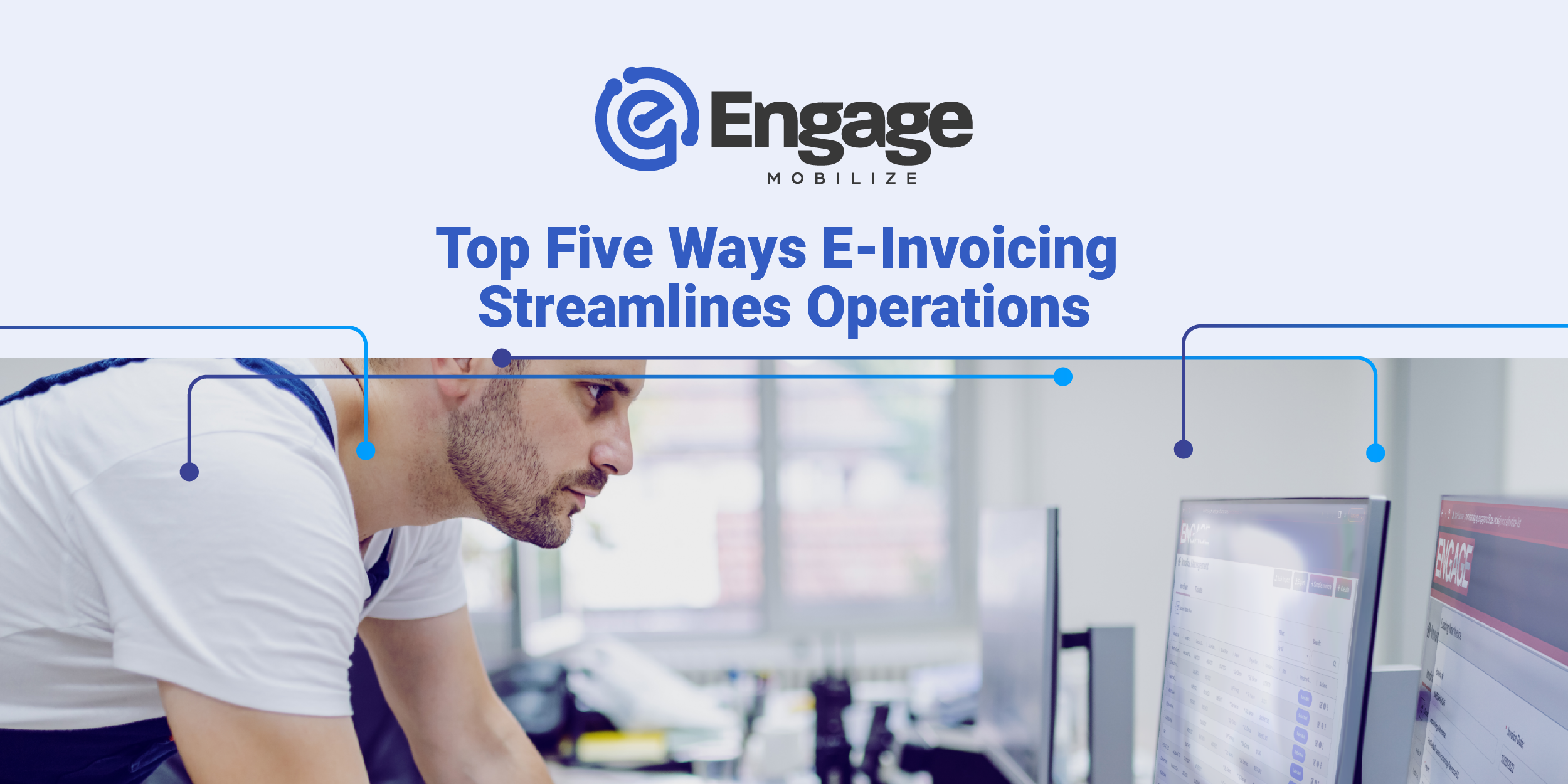 Each day, the typical industrial operation interacts with numerous vendors, customers, transactions, and headaches at all levels. The larger and more complex an operation is, the more variables and people are involved, increasing both the potential for problems to arise and their risks.
Whether your operation is on the production or supply side of the process, billing and other financial transactions are integral to conducting business. In industries with many moving parts and elements to track, automated billing, reporting, and financial management platforms are essential for managing costs, maintaining profitability and securing a competitive advantage.
Automation takes the confusion out of the equation by tying multiple elements together and providing accurate, real-time data to the right people who can act on it. One of the most basic forms of automation every organization needs is an electronic invoicing system.
What is Electronic Invoicing?
Electronic invoicing, or E-Invoicing, involves more than just creating an online bill that gets emailed to customers. It's not a PDF, screenshot of a bill, or text recognition. E-Invoices are digital data supplied in a structured format that, when integrated fully into an organization's planning and financial management platforms, keep stakeholders at every level informed and up to date about a company's daily transactions and long-range financial health.
E-Invoices are more than just forms that tell customers when a payment is due. Instead, they are the raw material used by critical information systems for operations management, equipment maintenance, business planning, finance and process control.
Key benefits of electronic invoicing include:
Unite planning and operations systems
Enable detailed reporting and analytics in near-real time
Ensure leaner, more efficient operations
Save time and money
Improved management of human and financial resources
Reduce waste and redundancy
In this article we cover the top five reasons for adopting electronic invoicing.

Top 5 Ways Electronic Invoicing Streamlines Your Operations
1. Electronic Invoicing Increases Productivity
The standardized formatting of electronic invoicing makes it easier for your accounting and finance teams to work efficiently and removes potential roadblocks from other processes dependent on payment. Time, expenses, and estimates are automatically transferred to invoices and posted to the correct accounts.
Automating the flow of invoice data to the general ledger speeds up approvals and remittance, improves visibility, reduces errors and provides decision makers at all levels with timely and accurate data.
Electronic invoicing applications can also be customized to release payment reminders at set dates automatically, send late payment notices, set up custom payment portals by account, and authorize ACH transactions for recurring billing.
All of these time and resource-saving elements increase productivity by automating non-critical activities and reducing the time for payment remittance, reimbursement approvals, and other factors that slow operations.
2. Electronic Invoicing Supports System Integration and Efficient Workflows
Paper invoices require manual input , prone to human error resulting in inaccuracies and discrepancies that must be resolved. With electronic invoices, invoices can be easily linked with enterprise resource planning systems (ERPs) and other critical business applications. This allows billing and payment to automatically trigger other events so that every department has an accurate picture of job progress, inventory levels, productivity measures and other key factors.
With this level of automation and process coordination, upstream operators, midstream companies and service contractors can better:
Monitor and manage field service workflows
Prevent supply chain or production bottlenecks and unnecessary downtime
Maintain appropriate inventory levels
Scale production or delivery output
Define staffing needs
Report on business intelligence
3. Electronic Invoicing Supports Visibility and Long-Range Financial Planning
Although invoicing mainly deals with daily, monthly, or per-project billing, the information gained is also part of your long-term financial strategy.
Through platform integration, financial transactions are recorded in the general ledger and shared with financial and strategic planning applications in real time. Additionally, data can be gathered from external sources and automatically posted to the correct accounts.
This information tells the accounting department where each invoice stands within the billing cycle and works to reduce invoice aging. It also provides information to other departments to ensure that scheduling, procurement and budgeting decisions are based on verifiable, timely data.
Real-time visibility to key invoicing data helps executives manage growth, scale operations and allocate capital more effectively. Because each invoice is standardized, managers can tie information to specific transactions and track by invoice type or customer segment.
4. Customized Invoicing Supports Legacy Data Transformation
Typically, transferring legacy data is an expensive and time-consuming manual process. There can also be compatibility problems due to platform, structure, and formatting issues, especially if you deal with a combination of government and private contractors or conduct business across borders.
Because electronic invoices use standardized formats and can access various pay portals, transactions are completed faster. When they are integrated with your other CRM and ERP software, compatibility problems are also corrected during the migration process as data is validated and the automation removes redundancies to ensure clean, accurate and updated information.
5. Electronic Invoices Support Customer Data
Through automation and customization, data management is up-to-date and accessible to all information stakeholders. This is especially true with customer and vendor information, which can be sorted and archived by various metrics and stored in a centralized database.
Customer records are updated automatically, including customer preferences, terms, payment history, and contact information. This provides you with a comprehensive database that can be leveraged for broader analysis by audience segment and other metrics used for marketing, customer outreach, and business planning.
Final Thoughts
When it comes to electronic invoicing, Engage Mobilize provides state-of-the-industry solutions that will streamline payment and help better manage day-to-day operations. We can help keep your company compliant, manage risk and keep the supply chain flowing.
Learn more about operational efficiency with our E-Invoicing solution by calling (720) 575-6695, dropping an email to Sales@engage-m.com, or booking a no-obligation demo today.

Are you ready to learn more?
We're ready to talk to you about the specific cost savings, workflow efficiencies and data insights that come from taking your field operations digital.