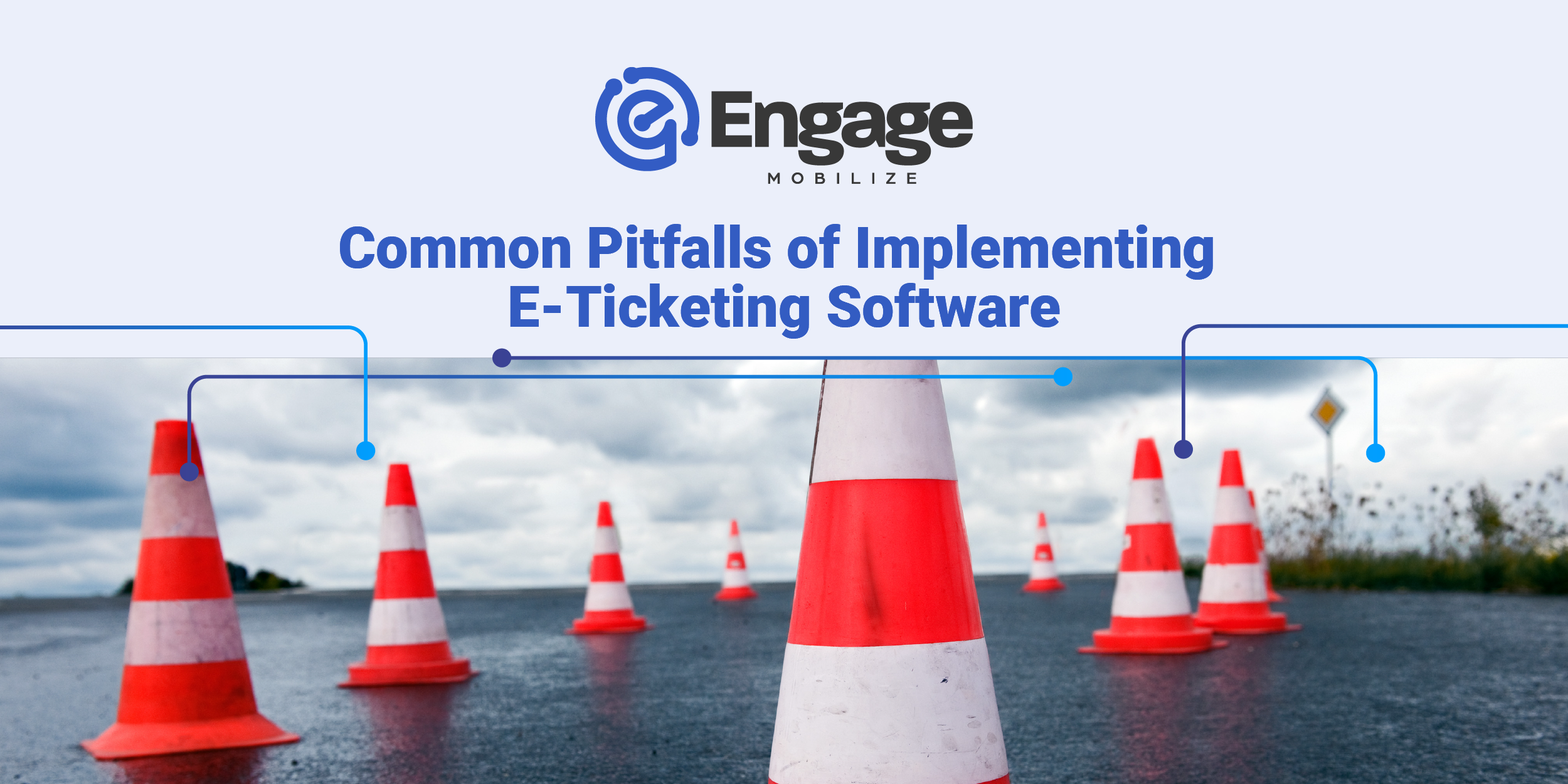 Energy companies, including upstream exploration and production (E&P) companies and oilfield service (OFS) providers, are under constant pressure to improve efficiency and productivity. To achieve these goals, executives frequently turn to new technology to get control of Lease Operating Expenses (LOE), eliminate redundancies and automate routine tasks.
In many regions, operators and service providers still use paper-based, manual processes for dispatching, delivering and managing field services. Replacing paper field tickets with electronic tickets, and using E-Ticketing software, provides oil and gas companies with some significant wins in reducing costs, increasing productivity and saving time.
However, both E&P and OFS companies face barriers to technology adoption; ironically few of those obstacles are related to the technology itself. Although choosing a new technology platform, including field management software like E-Ticketing, is typically a long and complex process, it is usually the easy part.
Once you have decided to migrate your manual field ticketing to E-Ticketing technology, attention turns to implementation and adoption. Obtaining the support of all stakeholders impacted by the technology change is critical for achieving a successful implementation. Failure can result in loss of significant time, money and opportunity cost, not to mention the lost benefits of the new system. Careers have often been made or lost during the implementation phase.
In this article, we cover the most common pitfalls to E-Ticketing and electronic invoicing software implementation we have encountered over the course of many engagements and how to avoid them or otherwise mitigate risk.
The 5 Most Common E-Ticketing Implementation Pitfalls and How to Cope With Them
1. Lack of Planning for E-Ticketing Workflow, Operations and System Design
This is the longest and most important phase of implementation. It's the point at which you will set expectations for what's to come. Because E-Ticketing touches so many functions, from pumpers to dispatchers, accounting, operations, and finance, there are many stakeholders involved. You'll also be able to bring forth champions, identify detractors and develop strategies for minimizing the risk they can present.
A strong advocate or group of champions will be able to keep the project on track, convert any doubters, and provide additional in-house support during and after the implementation.
Detractors, or even one very vocal skeptic, can lower morale, confuse the issues, and stir dissent among others on the team. While it's important to listen to stakeholders who are skeptical about change, do not allow negativity to derail the project.
This is where strong communication is key. Some successful tactics include engaging detractors early in the process, allowing them to feel heard and understood, and even giving them a small key role that creates a victory early on. Bringing detractors into the process can help them see the benefits of the new platform first-hand and if not, convert them to advocates, at least minimize the active undermining of the process.
Mapping out and documenting the implementation process with an eye toward establishing a clear understanding of how it will work and the benefits to each stakeholder function will also help. The goal is to get everyone on the same page and enthusiastic about the transformation before the hard work of implementation begins.
2. Poor Data Migration Plans
Replacing a paper-based field ticketing system requires patience and focused effort across multiple departments, from the field to the back office. Determining the course of data migration is one of the most important aspects of implementation success.
To create an effective data migration plan, your implementation team should work on answering the following key questions:
What data needs to be transferred and what can be archived? You will want to retain critical information without wasting effort migrating data that doesn't provide real value to your future electronic field operations.
What format does data need to take? Seamless integration is essential to ensure that the new system is compliant and compatible with vendor and customer platforms.
When will the migration happen? For example, will it be done before rollout or after going live? Will the software implementation occur all at once or in stages? The availability and skills of your internal team will have an impact.
What other systems and platforms will need to be incorporated? If E-Ticketing is being integrated with E-Invoicing and ERP systems, these integrations will need to be mapped out and planned for in advance.
Addressing these questions and developing answers and strategies in advance helps establish confidence, trust and support for the implementation process.
3. Limited Scope of Training
Readiness and training are essential to a successful E-Ticketing implementation. Effective training can minimize the duration of running the paper ticket process in parallel with the electronic field ticketing solution. People are more likely to accept change when they feel confident in their ability to adapt and competently use new technologies.
Because E-Ticketing unifies operators and service providers on a single platform, be sure to include service providers in your training plan. If practical, training service provider and operator staff in the same session(s) can help develop a shared responsibility and mutual understanding of each other's roles in the E-Ticketing workflow.
During planning and training sessions, remember that what your audience hears is not always the same as what you're saying. When experiencing a change, people tend to filter information through their own fears and concerns about what the new system might mean for them. Keep this in mind, and be sure to ask for feedback throughout the process. Ask if anyone needs clarification before moving on to the next topic or phase of training, and ask participants to reiterate what was said to confirm understanding.
If you are using self-paced e-learning for training, your online courses should include surveys and opportunities to provide feedback at the end of each module.
Training and support should be comprehensive and ongoing. If you have a super-user or champion who is trusted by end-users, get their assistance with orientation and training. Conduct walk-throughs using real-world scenarios to ensure all stakeholders have practical, hands-on experience with the new software before going live.
These initiatives may seem costly and time-consuming, but paying attention to them upfront is much less expensive than the cost of unsuccessful implementation.
4. Failure to Address the Human Element
Because E-Ticketing is replacing an established legacy system based on paper tickets, the fear of change can be a significant roadblock. Fears are most frequently the result of unresolved concerns about future job security, the potential for diminished roles and the inconvenience of having to learn something new. If left unchecked, these concerns will quickly erode trust, prevent user buy-in and derail the entire project.
5. Challenging the Status Quo
"That's not how we used to do it," or "That's how it's always been done," are two versions of a common complaint when people are faced with the prospect of working differently. If you are moving away from paper tickets, you have probably been using the old process for decades, making the adoption of E-Ticketing a major change for all involved. Resistance to change is a leading cause of organizational inertia and can be a powerful impediment against implementing E-Ticketing or any other technology.
One way to mitigate and even avoid inertia is to empower an internal point person or sponsor who can take ownership of the implementation project. This should be the go-to person to both receive and release updates, especially if there is a potential roadblock to successful implementation on the horizon.
Additionally, ongoing communication of the "why," or the strategic rationale for the change, is an important strategy for maintaining enthusiasm and support over long and complex implementations. People typically work harder during implementations, doing double duty performing their jobs while simultaneously participating in the implementation. Individuals usually do not mind working hard if they can see the long-term benefits of adopting the new platform.
Final Thoughts
E-Ticketing has the potential to increase productivity, reduce costs, save time and achieve operational efficiencies. These benefits can only be realized by planning and executing an effective implementation.
In this article, we covered five common implementation pitfalls and some strategies for avoiding them, developed over the course of many successful E-Ticketing engagements.
Moving away from paper tickets is a big decision. You can be confident that the Engage Mobilize team has the experience and practical tools to make your E-Ticketing implementation successful.
Call us at (720) 575-6695 to learn more or visit us online to book a consultation today. You can also connect with our customer service team by dropping us an email to Sales@engage-m.com.
Are you ready to learn more?
We're ready to talk to you about the specific cost savings, workflow efficiencies and data insights that come from taking your field operations digital.